Campbell's Jazz Soup is a Marin County based band that plays a fun blend of 1920s, 30s, 40s, and 50s jazz and swing at events, parties, festivals, and weddings throughout the San Francisco Bay Area and beyond. Leader Brian Campbell serves up a tasty stew of hot clarinet, swinging saxophone, and hearty vocals. Mixed in to provide a feast for the ears is bluesy guitar and driving string bass. We play everything from mellow background jazz to upbeat danceable swing.

The band can perform with up to seven members by including trumpet, piano, drums, and/or trombone. Our most popular sizes are the trio (composed of
sax/clarinet/vocals, guitar, and bass), the quintet (add trumpet and piano or drums to the trio), and the sextet (add trumpet, piano, and drums to the trio). If you want to dance we highly recommend hiring our quintet or sextet.

For close to two decades we've played many events throughout the San Francisco Bay Area including weddings, festivals, parties, and corporate functions. Check out our music samples and client reviews. Then call our leader, Brian Campbell, at 415-499-3316 (no texts please) or email him at info@campbellsjazz.com to get availability and rate info. Thanks for visiting and hope to hear from you soon!

PS: Looking for Dixieland? We can do that too! Check out our Dixieland music samples page here.

PPS: We're not affiliated with nor are we located in or near the city of Campbell, CA. Our name is derived from the leader's name, Brian Campbell.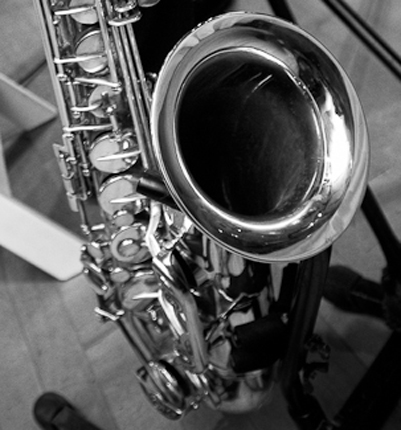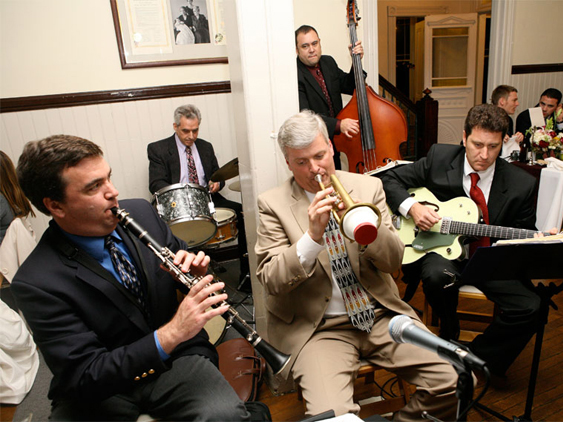 Click here to sample our playing and click here to read client reviews.
Some of the venues and events we've played:

The Cliff House, San Francisco
The Hornblower Yacht
Fort Mason, San Francisco
UC Berkeley Faculty Club
Skywalker Ranch, San Rafael
Santa Clara Convention Center
Music in the Park, San Anselmo
The Rotunda, Oakland
Cafe DuNord, San Francisco
San Francisco Zoo
Wells Fargo Center, Santa Rosa
Neiman-Marcus, San Francisco
The Olema Inn
Chateau St. Jean Winery, Kenwood
Hotel Vitale, San Francisco
Golden Gate Park
The Claremont Hotel, Berkeley
Berkeley Yacht Club
Stern Grove, San Francisco
Barndiva, Healdsburg
Julia Morgan Ballroom, San Francisco
Mill Valley Downtown Plaza Festival
Westerbeke Ranch, Sonoma
Stag's Leap Wine Cellars, Napa Valley
The Presidio of San Francisco
Cakebread Cellars, Napa Valley
St. Francis Winery, Santa Rosa
The Outdoor Art Club, Mill Valley
Madrona Manor, Healdsburg